Has It Been a Year Already?
Wow, it has been a year since Molly and McKenzie arrived to torment and destroy our lives...
A whole year. So, for this grand occasion, I was told that I have to update the blog and let people know what has been going on in the last 6 weeks or so. This will be mainly pictures since I know that is what you guys like the best. So, here goes...
A few years ago around Christmas, there was some sort of promotion where if you spent X number of dollars, you got a free stuffed animal. One day, we pulled it out and let the girls play with it. And let me tell you, it was a hit. It's nuts...
Here's a picture of McKenzie: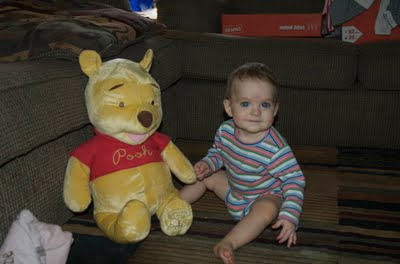 And here's a picture of McKenzie doing what they do to poor old Pooh...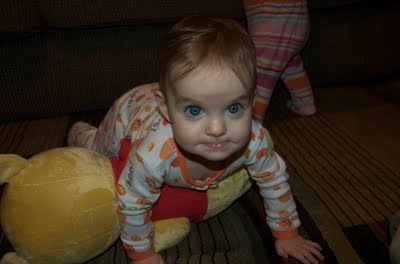 A few weeks later, we started getting ready for Halloween. Part of that entailed going to a Pumpkin Farm near Athens, TN. The girls got to see a bunch of different animals, pick out pumpkins, and generally just enjoy the great weather. Here are some pictures and a quick video from that day.
Checking out the baby cow. We're not too sure about this stuff yet.
Here's McKenzie checking everything out.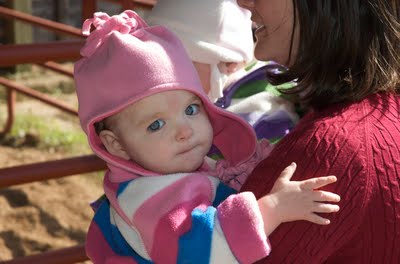 And here's Molly thinking about the horses...
Maybe the goats are more our thing.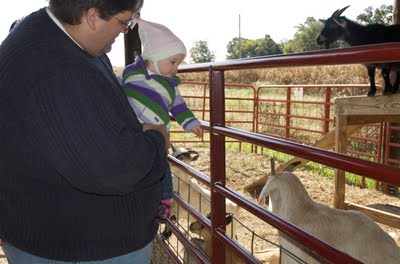 Ahhh...finally something our size. The chicks and ducklings were very interesting.
Now, it was time to find our pumpkins.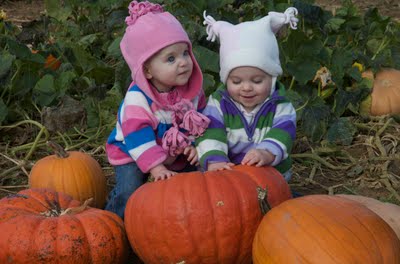 That one might be a bit too big.
Here's some more our size...
A quick family shot at the end of the day.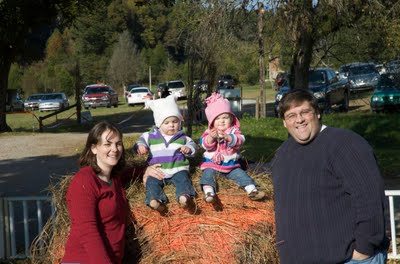 And a video of McKenzie going nuts with the straw...
Soon, it was time for our Sunday School Pumpkin Carving Party. It's an annual affair hosted by the Hill's. The girls went as scarecrows.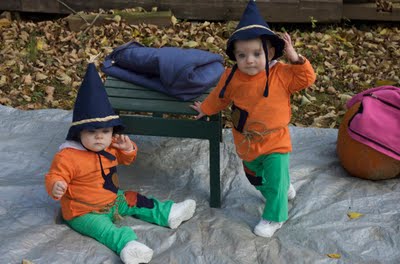 We're not too sure about these hats.
McKenzie enjoyed the swing. Here she is with the Pillsbury Doughgirl watching over her to make sure nothing went horribly wrong.
Molly tried to help out a bit with the pumpkin carving...
Finally, it was actually Halloween. The girls went as scarecrows again. Gotta get some use out of the outfits when you can.
Here they are looking particularly thrilled with their outfits.
We spent most of the day with GiGi and G-Daddy since the girls were getting ready to spend an entire week with their other grandparents in Maryville while Lindsey and I were in Washington, DC.
Here they are enjoying their little rocking chairs. I think they actually figured out that the chairs can rock.
Here is a quick video of Molly and McKenzie enjoying the swings in Maryville while Lindsey and I were in DC. Apparently they are able to enjoy themselves even if we're not with them. Shocking...
And finally, here is a quick video of the girls at their birthday party this past Sunday. They were a bit hesitant at first when we gave them their cakes. Molly had no trouble tunneling right through the middle of hers once she got started though...
Wow, that's quite a year...