Easter Time Updates
So, Easter has come and gone so we thought we could post a quick update as to what has been going on.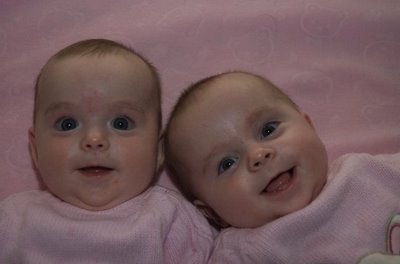 We went to Maryville on Friday and Saturday to visit with Lindsey's family. Here's a picture of McKenzie getting ready to go...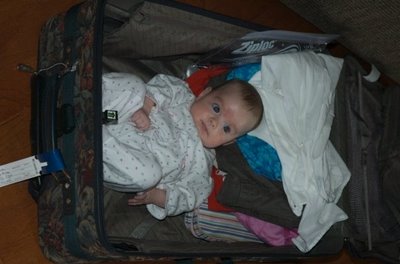 Friday night we went out with a bunch of the Maryville gang. It was nice to go out to dinner and hang out without worrying about the girls for a while.
Saturday, the family came over and we had dinner and an easter egg hunt. Each of the kids was supposed to get 19 eggs but apparently someone miscounted how many we started with. Whoops.
We came home Saturday night so we could go to our church on Sunday. The girls got new easter dresses to wear. Here are a few pictures of them modeling.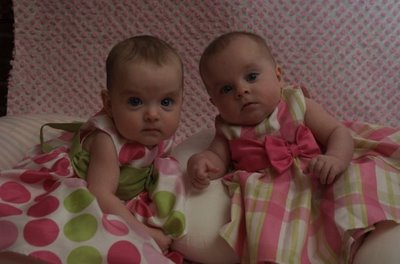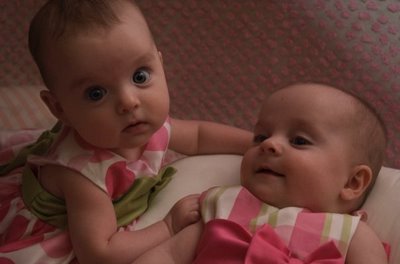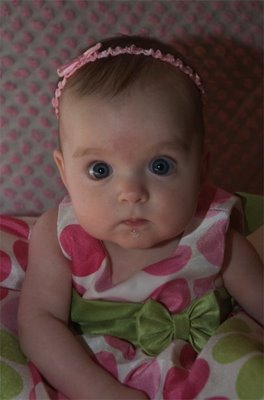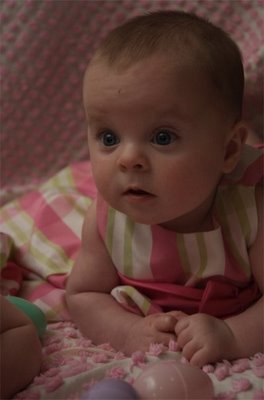 We had lunch at my parent's house and the girls really racked up on candy and clothes. Like, a ton of stuff. I think we're all set for 9 month stuff. Yay.
On Monday, Molly had her follow-up appointment with Dr. Parsons the cardiologist. Molly got to do an EKG and a chest x-ray. We went ahead and got her hip x-rays done today too since we'll be back at the hospital for that visit on Thursday. Anyway, the holter monitor results from a few weeks ago showed less than 1500 PVCs (premature heartbeats) in 24 hours. There also were no back-to-back PVCs on the test. This is a really good thing and typically means that the baby is perfectly normal and the PVCs are just something they'll grow out of. The EKG only showed 1 PVC in the 2 minutes they did the test. So, the doctor has scheduled us to do another holter test in 4 months or so. If it's normal, we don't have to go back anymore. Yay! Maybe one specialist down...
On a side note, Molly got measured and weighed today. She was up to 15 pounds 4 ounces and 25 inches long. That's an increase of almost 2 pounds in three weeks.
So, one more doctor visit this week then the big Birmingham trip next week for McKenzie. Anyone have any recommendations for restaurants and stuff? We'll be staying in the Five Points area downtown near UAB.
Alright, so that's it for now. Hope everyone is enjoying their week. More later...
Labels: dr parsons, easter, maryville, mckenzie, molly